Welcome to :  Deb-Mar's German Shepherds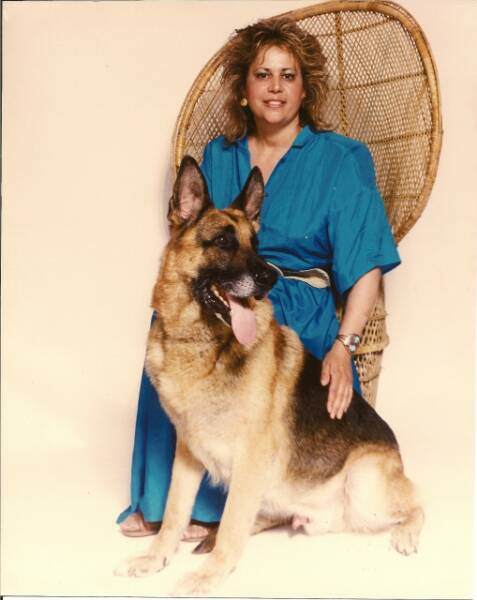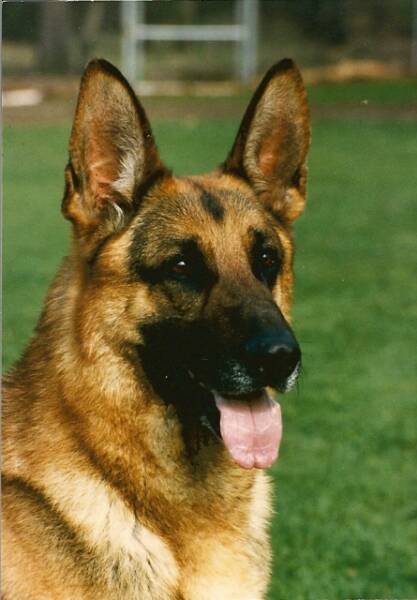 The above pictures are of my 1985 GV. Ch. Ossipee Ceasar of Clover Acre CD ROM, ROMC, my dogs are modeled after him.  Ceasar was a beautiful, handsome dog who produced many champions both in the United States and in Canada.  Below you will find pictures of his sons, and grandsons.

Just a little note about Deb-Mar's German Shepherds, we believe in producing puppies with heavy bone, a loving temperament, and intelligence.  Our puppies are home raised, they enjoy watching television, and get used to the house noises etc.',the telephone ringing, the dishwasher doing its job, and being around our two cats, and our Cavalier King Charles Spaniels.Our puppies go to their new homes with a health certificate from the veterinarian, complete feeding instructions, a food packet and information about training, our puppies are also paper trained and the house training for outside is also started.

German Shepherd puppies will be available  in March 2012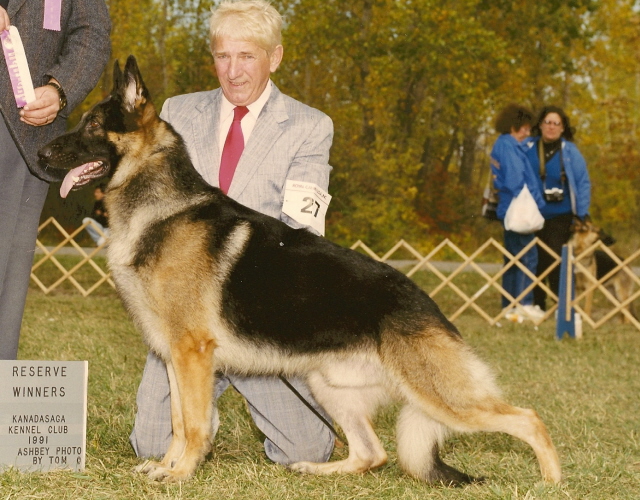 Ch. Deb-Mar's Regal Ruler OFA hips and elbows

"Buddy" as he is known is a beautiful dog, a black and red tan, with heavy bone, an excellent temperament, both loving and protective of his home and family. A very intelligent guy he passed these attributes on the his progeny.  His is a GV Ceasar son.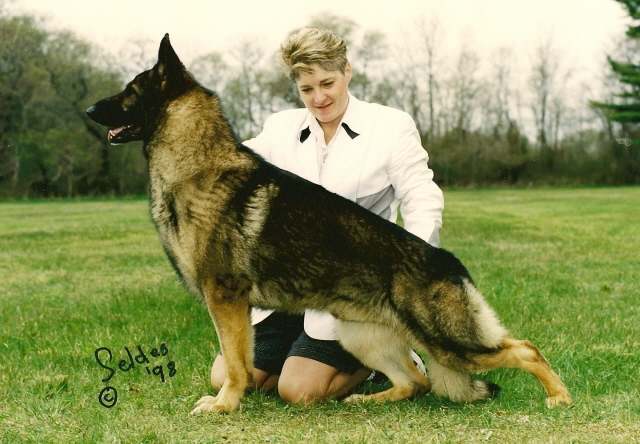 Ch. Deb-Mar's Luciano OFA hips and elbows

"Luciano" 'is a rich red mahogany sable, he is truly the "Italian Stallion".  This beautiful

german shepherd has a  magnificent head and bone structure with a tough courages temperament. He is a delight to live with and reproduces himself.  His father is Ch. Deb-Mar's Regal Ruler.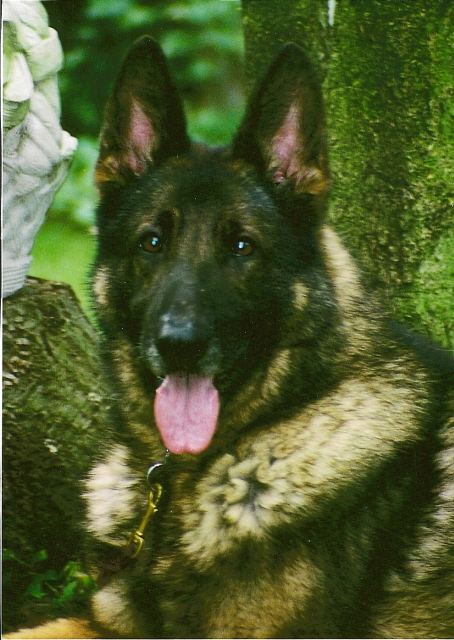 Contact:  Diane Piagentini, Deer Park, New York

Phone:  631-586-3964  EMail: DPiagentin@aol.com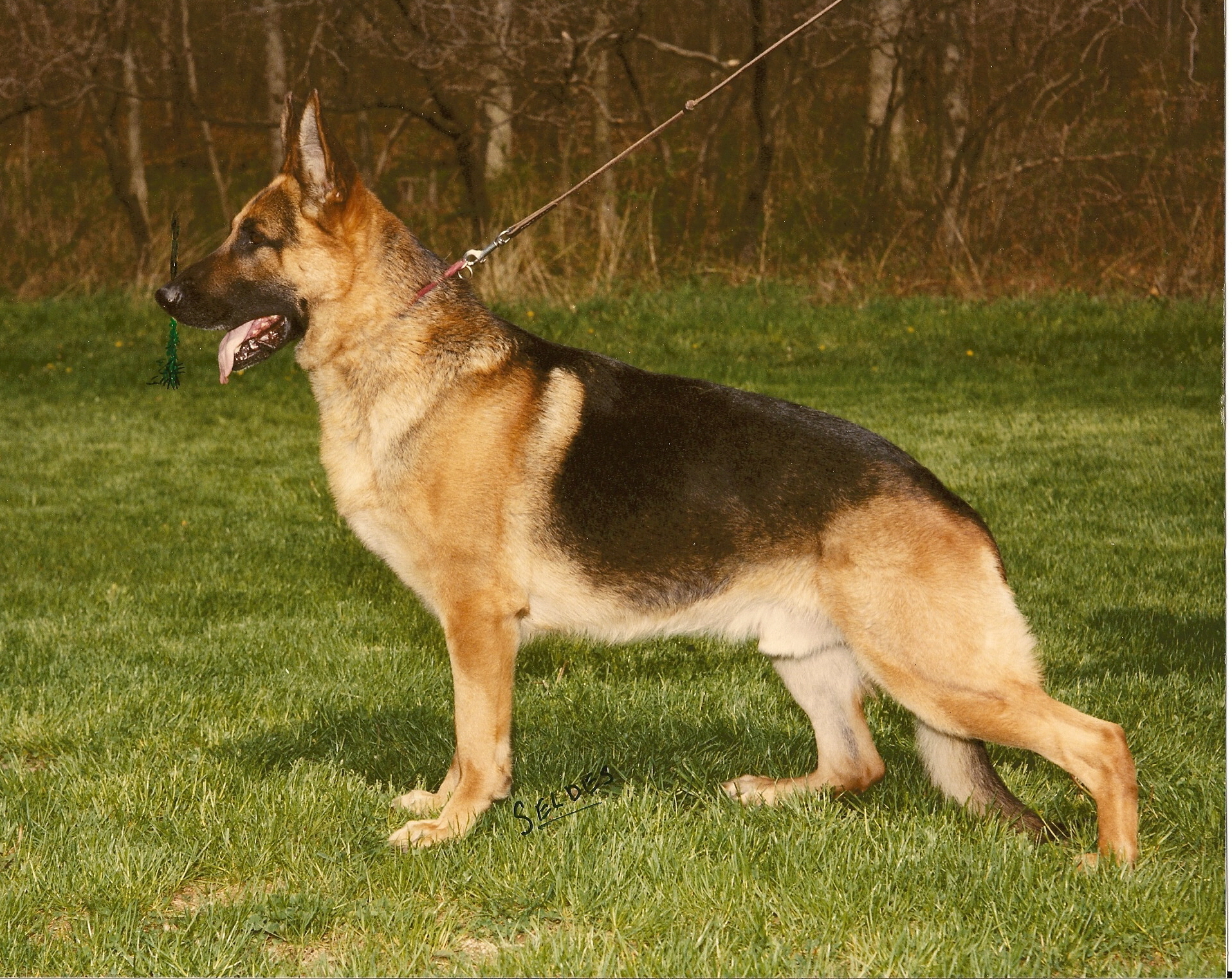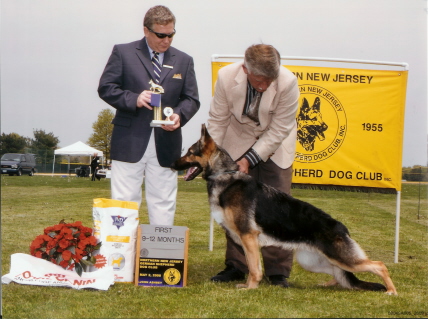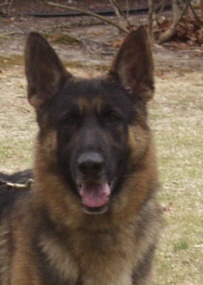 sire: Ch. Janal's Hulk Hogan ofa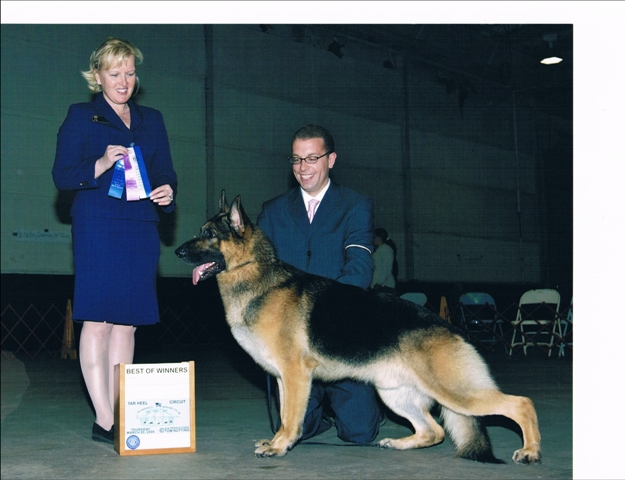 Headshot Ch. Janal's Hulk Hogan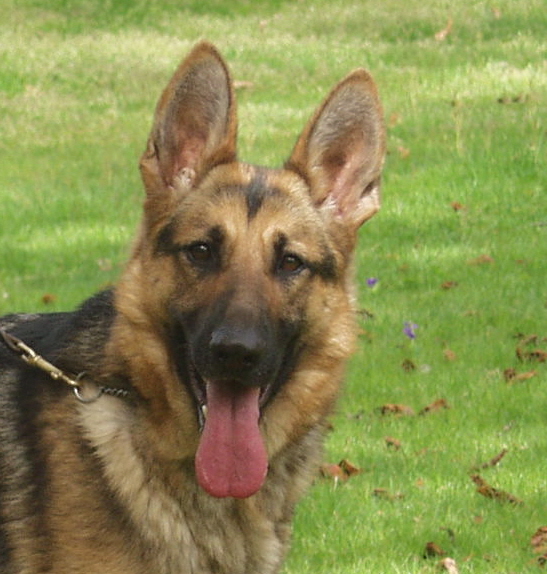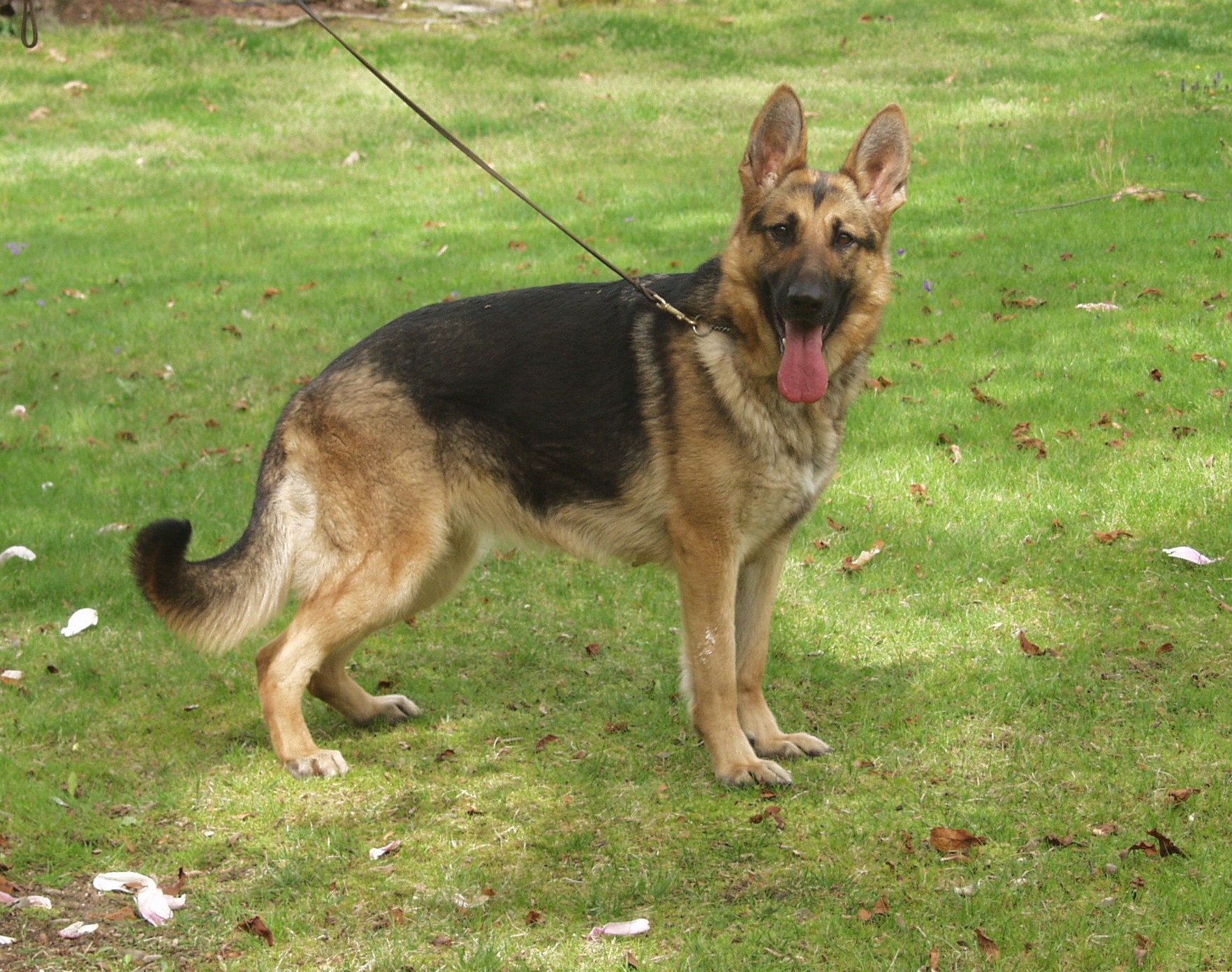 This gorgeous puppy is no longer available, he is in his new home in Kings Park, New York, having loads of fun.

        Deb-Mar's Park Avenue  Available     

( Photo taken at night flash in his eyes)